Ketch Says
Read this, this and that too!
Feb 23, 2023
Sandals and Shoes you need for Spring/Summer 2023
If you're like us, you have lots of great Spring/Summer staples in your closet. You have your flip flops, your strappy go-to's, your favourites-for-traveling, etc. How about what's on-trend for Spring/Summer 2023? It's kind of an exciting time for footwear right now and we're all over it. We're talking bright colours, bold styles and fun heels! Yes, heels can be fun.
Bright Colours
We're looking at you hot pink! A.k.a. Fuchsia (#1 for most difficult to spell), Magenta, Coral, Salmon, Rosette. We're loving it styled with hot pink clothing — we're talking head-to-toe hot pink.
Emerald green is also making an appearance — jewel tones never seem to go out of style. A perfect pop of colour, especially in shoulder seasons.
And finally, Lavender (Digital Lavender, Lilac, Light Purple, you get the idea), admittedly not always considered a bright colour but definitely an on-trend hue — so on-trend in was named 2023's colour of the year by Coloro and WGSN.
Bold Styles
You may have noticed that loafers were really in for Fall/Winter 2022. Well, turns out Spring/Summer 2023 is no different. Loafers, mule-styled loafers, lug-soled loafers, low-profile loafers, you name it we got it.
But when it comes to bold styles we're also really digging the retro look. Not only does this trend come with some super sturdy platforms, it's just a look that never truly feels passé.
Fun Heels
Whether you're the mother-of-the-bride, heading to pride festivities or just an old-fashioned garden party we have what you need. An eclectic assortment of heels that are bejewelled, with sparkles and gems or just as simple as you need.
And if fun to you means straight-up comfy — that goes without saying. Block heels are our specialty, and it shows. Shop Ketch for sturdy and reliable heels that your feet will thank you for.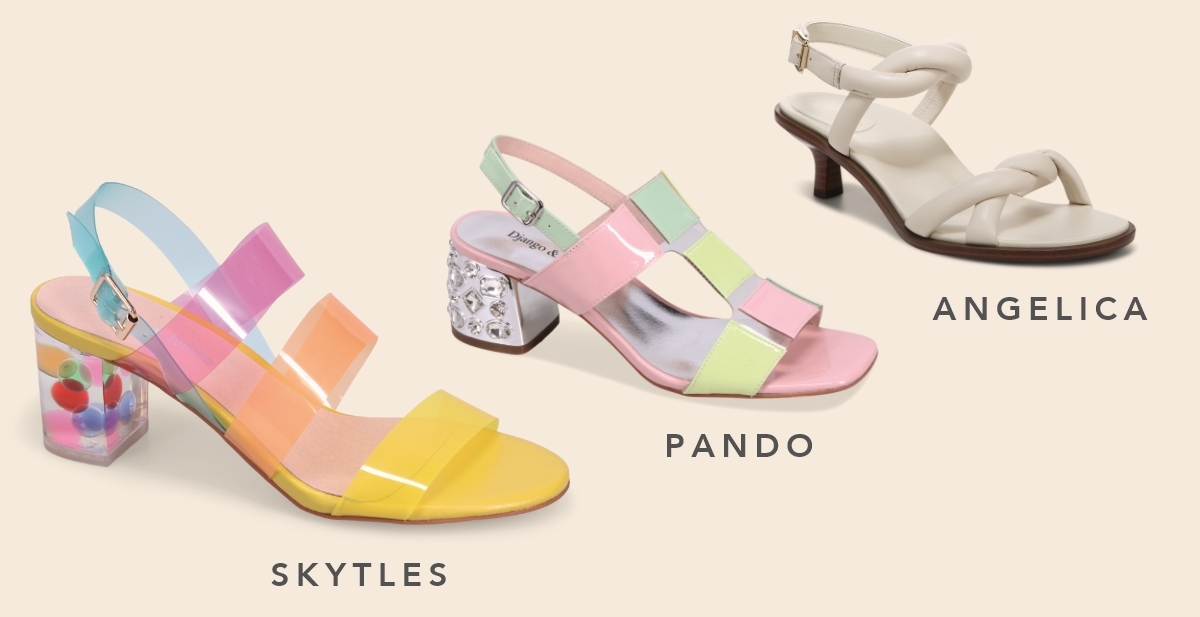 These are just a few highlights of what's online this upcoming season. New styles are dropping daily, and we can't wait to show you what's to come!