Ketch Says
Read this, this and that too!
Apr 20, 2022
Hottest Spring/Summer 2022 Shoe Trends: More-is-More!
The days are getting longer and undeniably warmer, so we're saying our goodbyes to sweater weather and embracing spring. The Spring/Summer 2022 collection is bringing with it some refreshing changes you'll want to keep in your sights. It's all about vibrancy and joy, so let's go big, bright, and bold. The time has come to re-evaluate your Spring wardrobe and inject some life into your personal collection. We're talking attention-grabbing, party-inspired, and colour-forward looks. 'Too bold' isn't even a part of the vocabulary. The fashion motto of the season is more-is-more, and we're living for it!


Heel up and conquer! Let's be totally honest; we are not that sorry to leave our stilettos simply as decoration in our wardrobes. We're slipping into more stable, and reasonably elevated, 70's inspired block heels. From slides to sandals, high to low, block heels certainly don't lack variety.
Feel good all day and dance the night away in our selection of retro-inspired heels. Perfect for prom, weddings, graduation, Mother's Day brunch—you name it!

A variety of vibrant colours were all over the Spring/Summer 2022 runways. The palette is anything but dull, from soft sorbets to in-your-face neon shades. This season we throw rules about 'pops' of colour out the window and go forth with a new philosophy of head-to-toe eye-catching looks.

Cutouts add instant detail (and a cool breeze) to your wardrobe. We created an entire collection of sporty, romantic, daring, and playful styles to rock this season with one main feature: cutouts.
So, give yourself a much-deserved pedicure and show off those tootsies.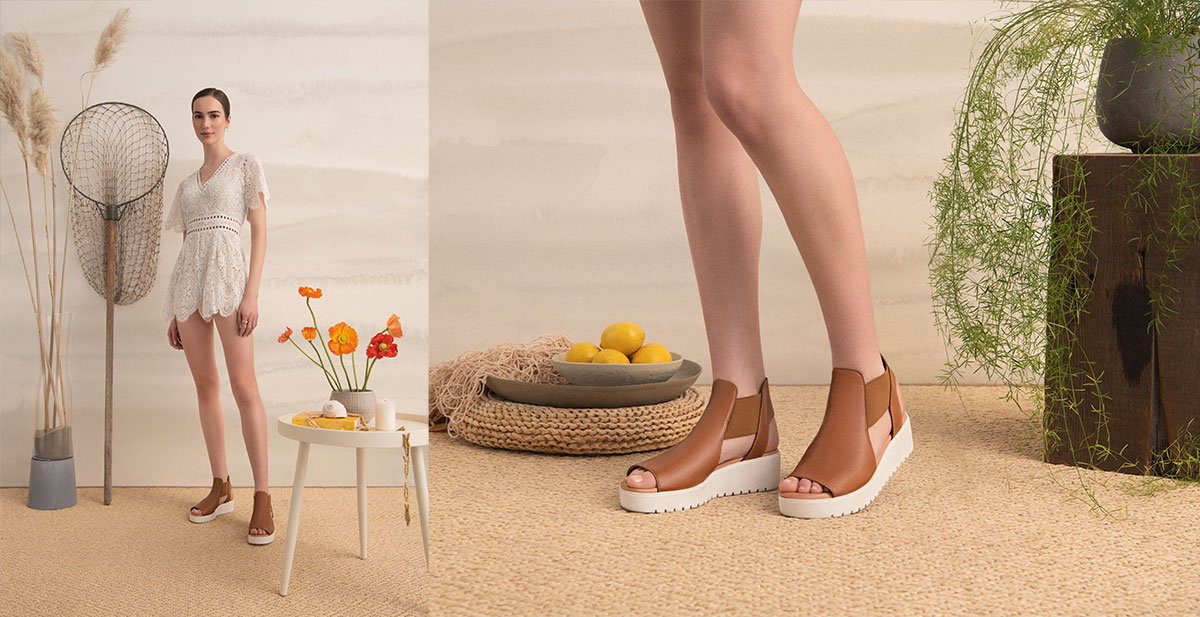 As we already established, this season is all about stability, and block heels are not the only options. We're choosing to peacefully and comfortably go with as little incline as possible. We're digging flats, elevated flats, flatforms, and just a wee bit of incline, platforms.



Not surprisingly, casual whites are not going away this season or anytime soon. A true staple of any wardrobe, casual whites remain an absolute must-have, they come in many different shapes and styles and still go with everything.