Ketch Says
Read this, this and that too!
Oct 20, 2022
New Brand Alert! Ziera is in.
Hailing from Australia Ziera is a new to Ketch brand we're pretty excited about. We've long been preaching that not every foot is the same and we wish more brands would adopt this freeing philosophy!
A little background: In the 1940s, the two founding podiatrists of the brand despaired of finding shoes that would truly care for their patients' feet. So, they took on the ambitious task of studying 10,000 feet, from which they formed their own orthopedically correct lasts.
And because of this, Ziera is all about being accommodating and who wouldn't love that? This is why Ziera's fabulous styles come in a number of widths and footbeds. Realizing that it's not a one size fits all situation, Ziera set out to create freedom in the uniqueness of fit.
Ziera Fits.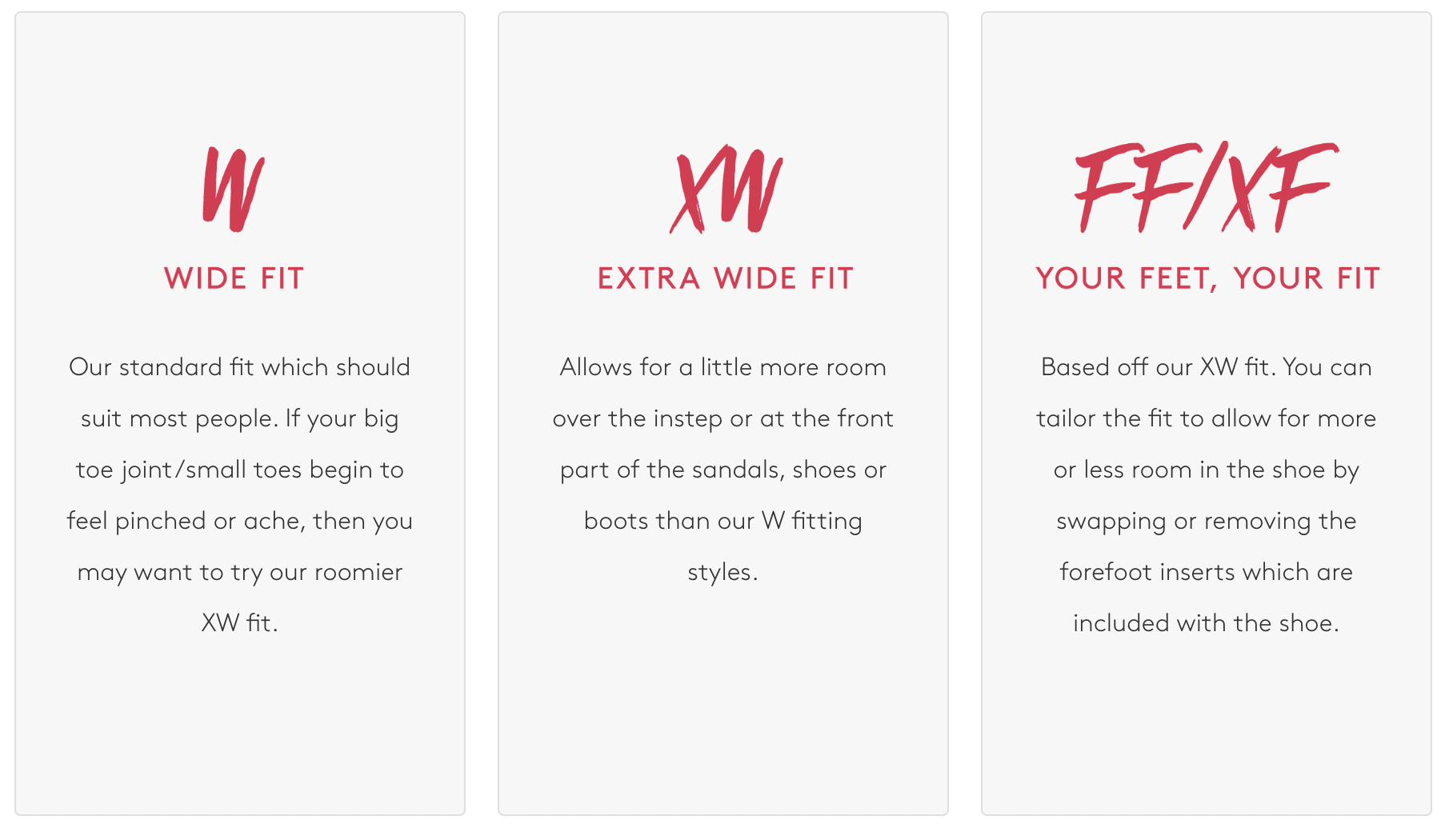 Styles come in three different fits: W, XW and FF/XF.
W (wide) is Ziera's standard fit and suits most people.
XW (extra wide) allows a little more room.
FF/XF (your feet, your fit) is based on XW and comes with inserts allowing you to make the shoes wider or remove unwanted space.
GET THE PERFECT FIT EVERY TIME WITH OUR MULTIPLE FITTING SYSTEM.
Available with our XF/FF styles. Ensure the inserts sit under the footbed with flex lines facing down.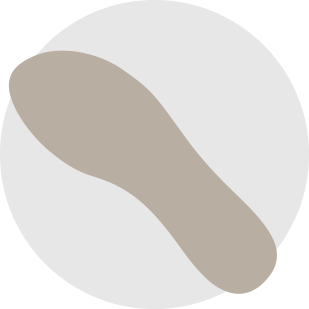 A PERFECT FIT
Great! You won't need the inserts if the shoes are a perfect fit straight out of the box.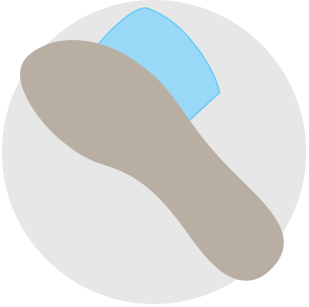 A LITTLE TOO GENEROUS
Add in the blue XF or grey FF (thinner) forefoot insert to make the shoe more snug.
STILL TOO GENEROUS
Add in the pink XF or green FF (thicker) forefoot insert to make it even more snug. You can use both inserts if required.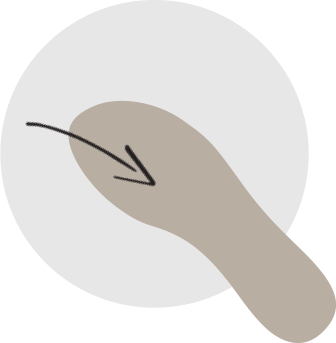 NEED MORE ROOM
You can remove the footbed completely to give extra wriggle room.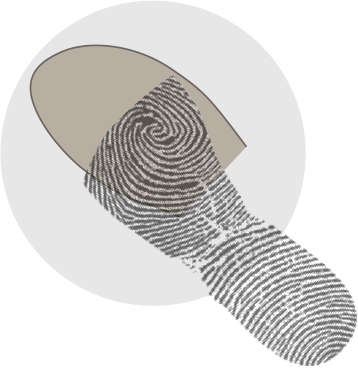 NEED TO FIT A CUSTOM ORTHOTIC
Remove the footbed to fit a full-length orthotic. For a 3/4 orthotic you can buy a leather covered forefoot inlay for the front of the shoe.
Ziera Footbeds
Uniquely contoured & cushioned footbeds are a key element of Ziera's superior comfort.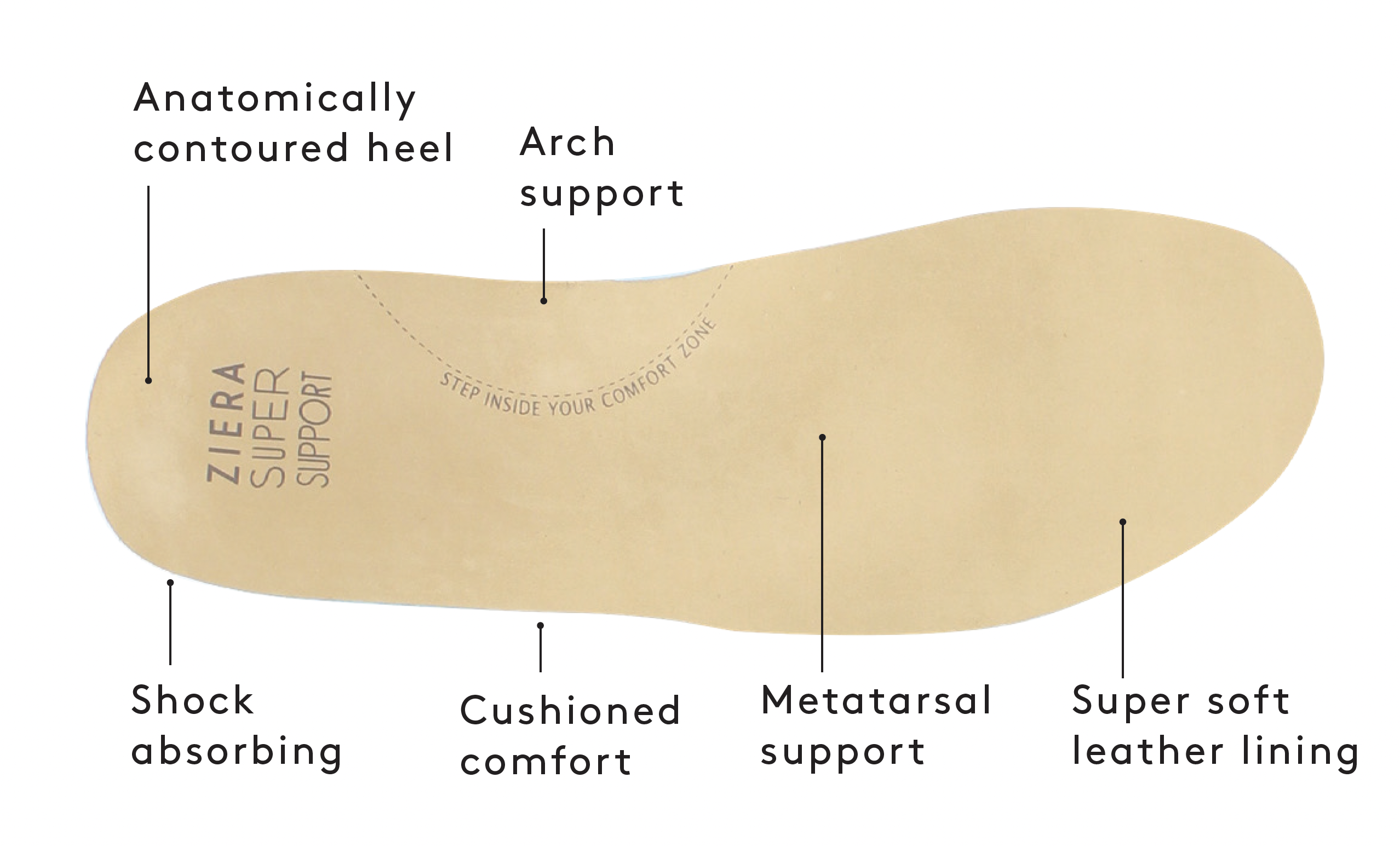 Super Support Footbed
The Super Support footbed is made from flexible PU with arch support, metatarsal bump, and a contoured heel cup with a wide, deep fit that promotes stability. This footbed is removable and available in both full-length and ¾ sizes.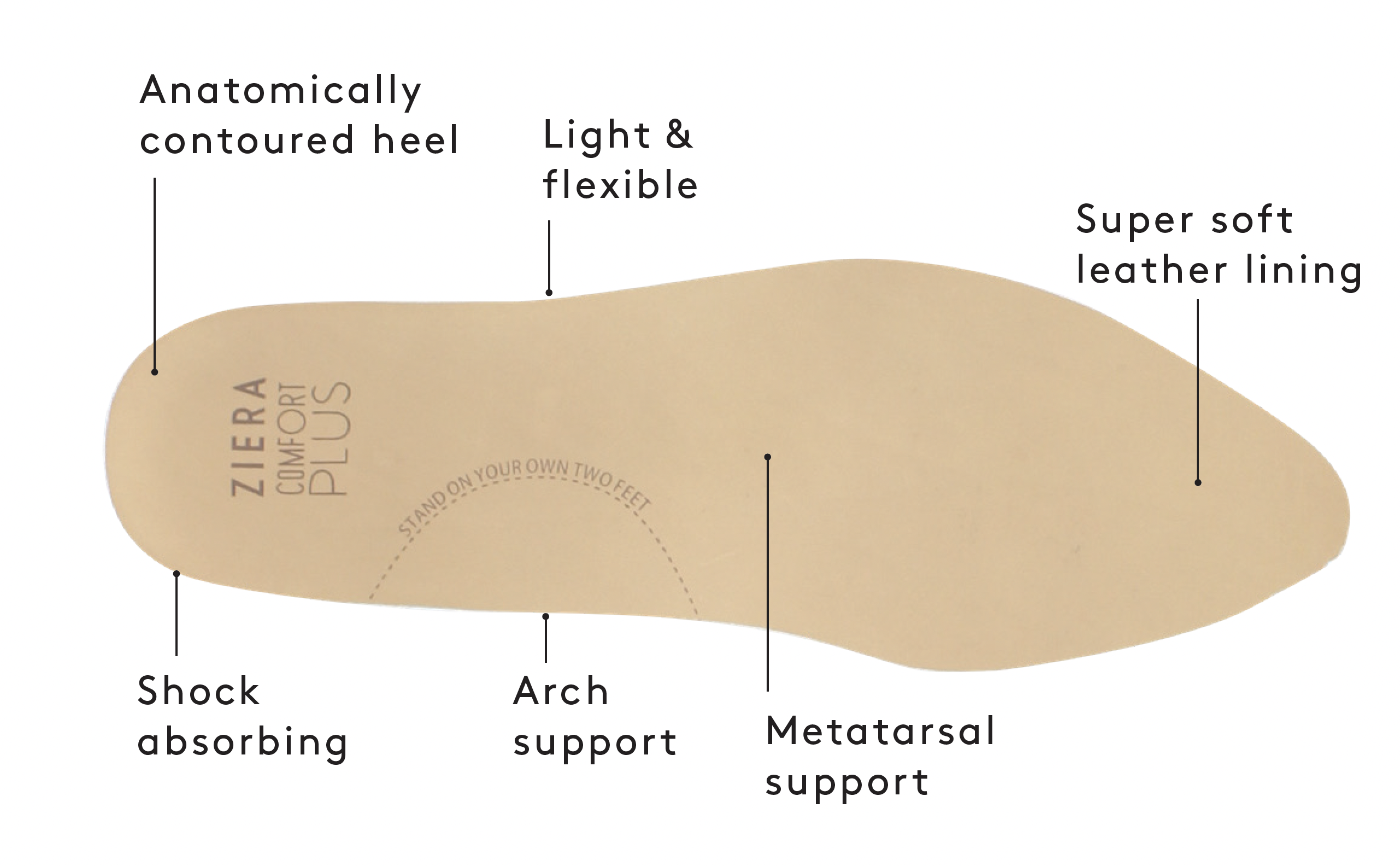 Comfort Plus Footbed
The Comfort Plus footbed is made from flexible PU with arch support and a metatarsal bump, with a shallower heel cup and slightly thinner, narrower fit than the Super Support option. This footbed is removable and available in both full-length and ¾ sizes.
The mantra: "Beautiful outside; beautiful inside".
Today, as they develop new lasts for the latest fashion styles, they ensure they maintain the crucial fit and comfort qualities that are at the core of Ziera's DNA:
"We are, and have always been, passionate about how our shoes look, fit and feel. For more than 70 years, Ziera has been bringing together design and engineering to create shoes that women—and their feet—love.

All women deserve to be comfortable in their own skin—and in their shoes.
Comfort is the ultimate freedom."
Agreed.