Ketch Says
Read this, this and that too!
Mar 16, 2023
Spring Palettes
Fashion is so fun right now. Gone are the days of basic black shoes and sandals, and in are the days of colour POPS! Yes, there's always a place for neutrals and classic colours on your feet but come Spring/Summer we're going to break out of the blah and brighten things up.
As with everything there is a spectrum and we like to make sure we have something everyone. Not quite ready for fluorescent yellow? Have no fear, colour chick will still be a bright (yet subdued) spot in your day. And not to mention, the cutest colour name we've ever had.

Pink
Barbiecore is here and thriving. Historically a love it or hate it colour, pink is reinventing itself as a must-have in your repertoire. And we're fully embracing pink this season on either end of the gradient – intense and bold or light and subdued.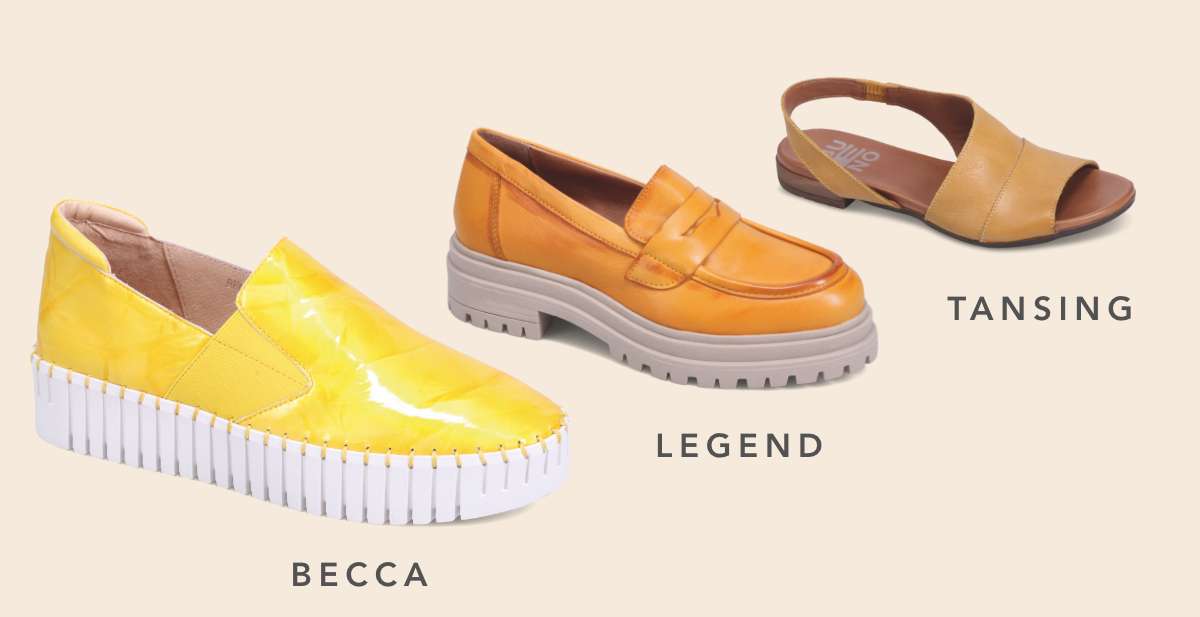 Yellow
Ketch loves a yellow — specifically mustard — can you tell? Due to it's versatility and earthy neutral tone it's always present in our lines Spring or Fall.

Lavender
Digital Lavender is considered to be Colour of the Year for 2023 in some circles (Coloro and WGSN) and those are the circles we run in. We love a lavender or lilac shoe paired with a head-to-toe lavender look. It's a colour that just brings out the best in most skin tones so go for it!

Metallic
Ok so not technically a colour but definitely worth mentioning. Our favourite for special occasions, any metallic adds sparkle and pizazz to the fit.

White
Funnily enough, even though white is not considered a colour and is more than likely considered a basic it's almost always a statement. A bright white can be almost as pop-worthy as hot pink depending on the outfit, it's just all about contrast. And we can't forget wedding white — brides, Ketch is here for you!
Whatever you choose this Spring/Summer you can't go wrong with the selection of styles and colours available. With more fun colours and even more fun styles than ever we can't wait to see what you pick!