Ketch Says
Read this, this and that too!
Mar 17, 2021
The sweatpant alternative
Remember the days when you'd wake up in the morning and think I wish I could just wear sweatpants to work? This is one of those — be careful what you wish for — scenarios. After a year of many people working from home (or living at work, depending how you look at it) and being bombarded with ads and emails showcasing models looking super cute in tie-dyed sweat suits, hoodies and onesies and after a year of purchasing said sweat suits, hoodies and onesies, we're done.
We've realized that accomplishing the desired look and feel of these outfits requires a few extra things that don't come with the delivery. 1. A full face of make-up. Somehow the comfy casual look is less appealing when you haven't washed your hair in days and you're no longer turning on the camera during Zoom meetings, for obvious reasons. And 2. A super dreamy background with perfect lighting and flattering poses.
We're definitely all for comfy casual, it's our favourite, but we're ready for something new. And with the dawn of a new Spring season comes a fresh take on easy-to-wear, nonrestrictive outfits — Housedresses.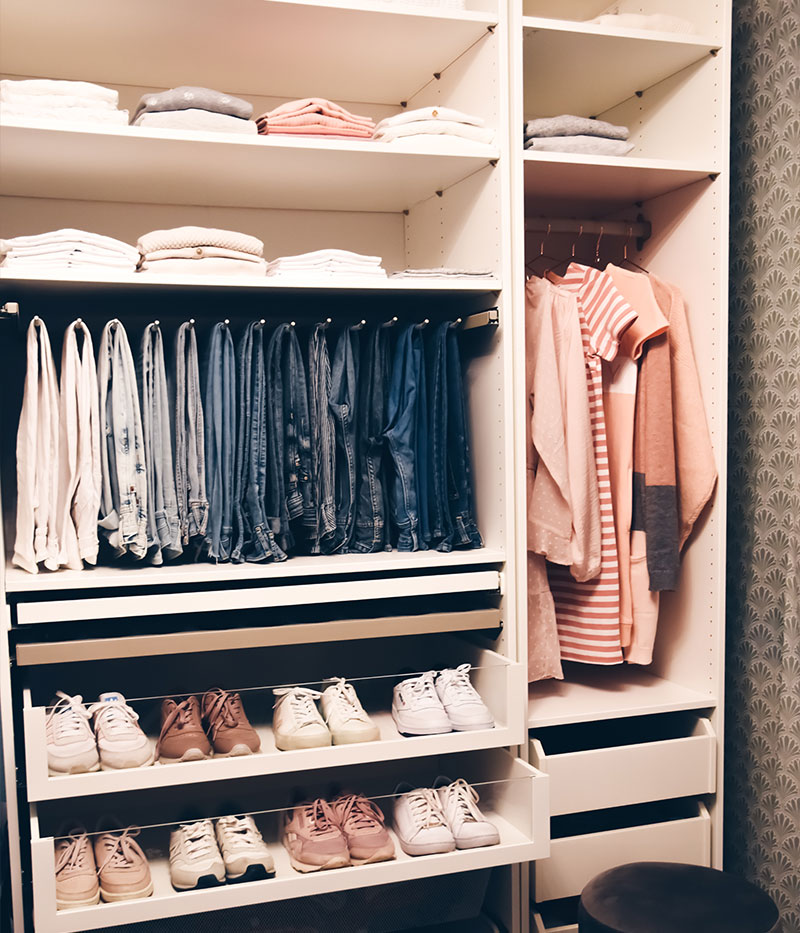 Now if you're thinking Ketch sells shoes — why are they telling me about clothing?. We get it, what do we know? To us, every outfit is just an opportunity to find the perfect shoes to complement it. So after reading Say Goodbye to Sweats and Hello to Comfortable Housedresses (thanks Vogue!) we thought it would be nice to perhaps help finish out the styling to ensure the look you have your heart set on, is easily achievable. We also thought we'd throw in some options that we really love.
Knit Dress + Sneakers
A knit dress is really a no brainer — it's all about finding the right fit and length. It's usually a good idea to size down in something like this, unless you really dig the oversized look. Either way, 10/10 for comfort and no waistband to hold you back. We paired this with the Rechelle Sneaker by Vionic. It was hands down our sneaker of 2020 and the Spring colours launching soon will carry on that legacy — we can't wait to get nude in stock!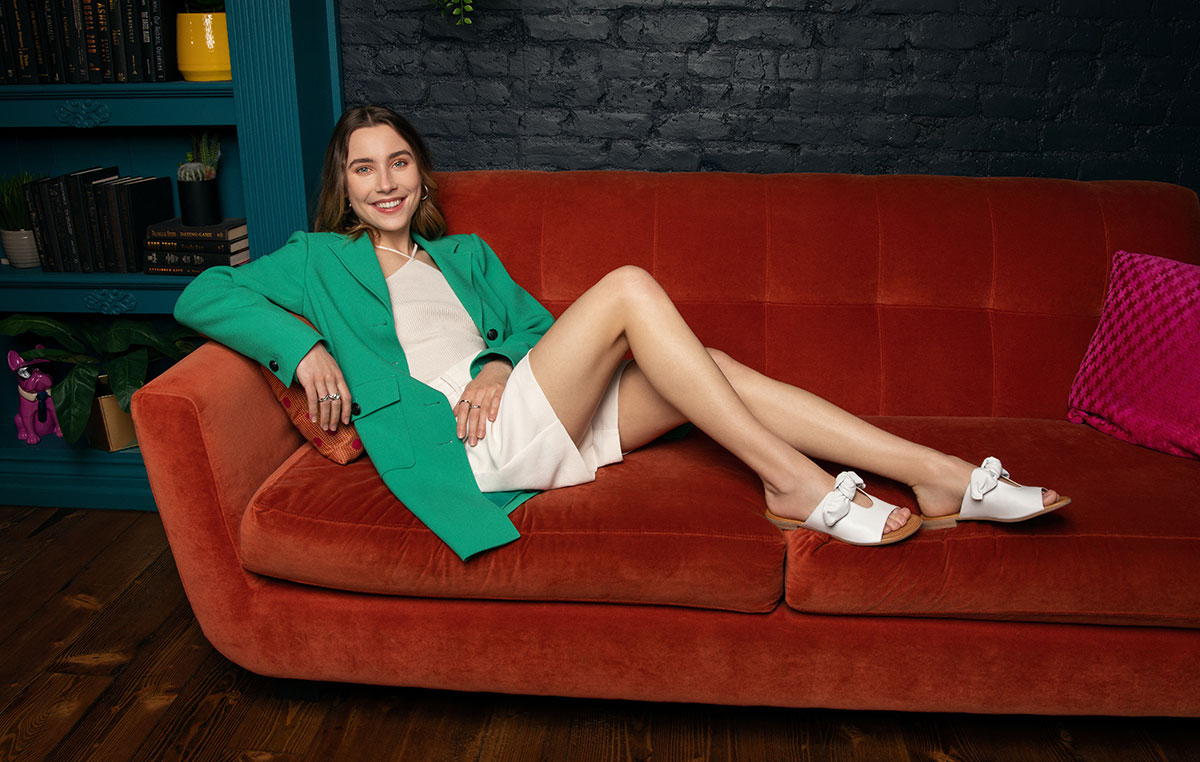 Shirt Dress + Casual Shoe
Shirt dress or robe? If anyone asks, it was categorized under Dresses and that's all they need to know. We're really loving the monochromatic look right now so we paired this with matching Derby's from Rollie. Now, if you don't know about Rollie you can learn more here but the short of it is, lightweight and comfy. And the perforated detail on these make them the perfect lightly structured casual shoe. We'd even go so far as to say — Shoe or Slipper? ;)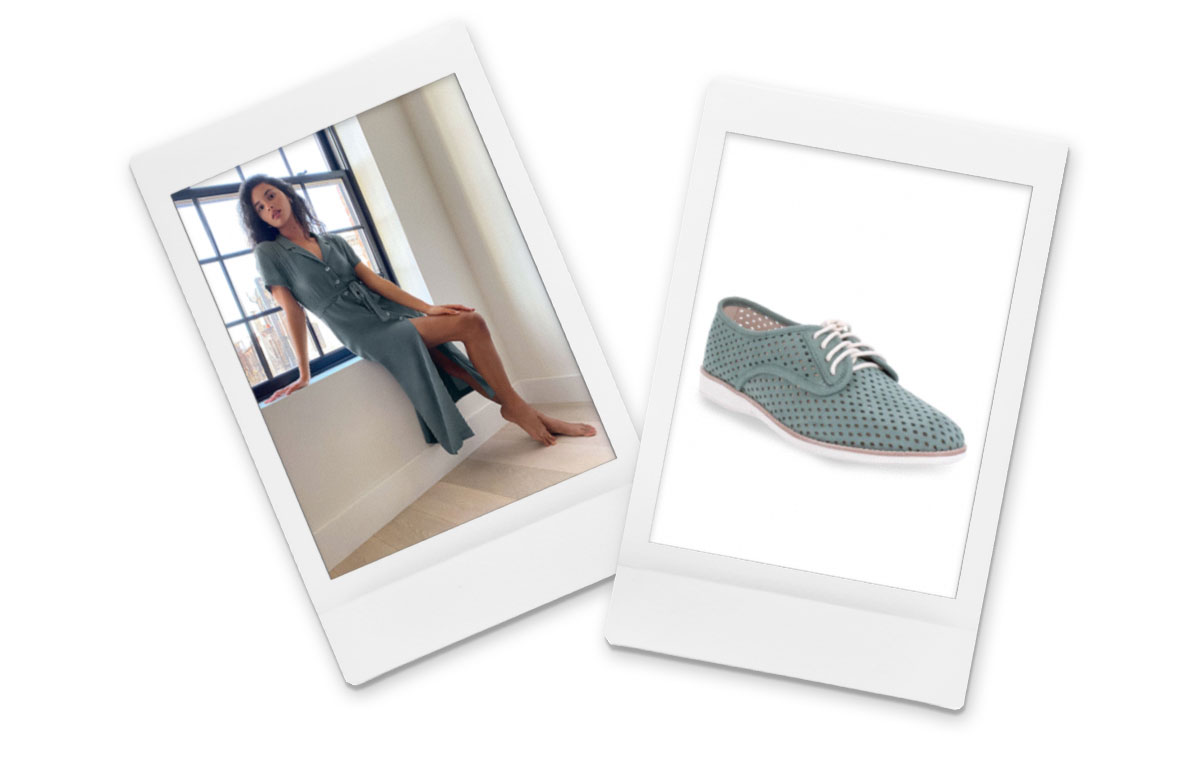 Shirt Dress - Aritzia | Derby Punch - Rollie
T-Shirt Dress + Structured Slippers
It may not be t-shirt weather quite yet but combined with some leggings and a cardi and you have yourself a nice little layered number. And heck, throw on some slippers, just not the schloopy ones that make you feel like your feet are 3 sizes bigger than they actually are. We like the Miz Mooz Hale Slipper. With a rubberized sole, you could even wear these outside. We're not saying you should, but you could and it's always nice to have options.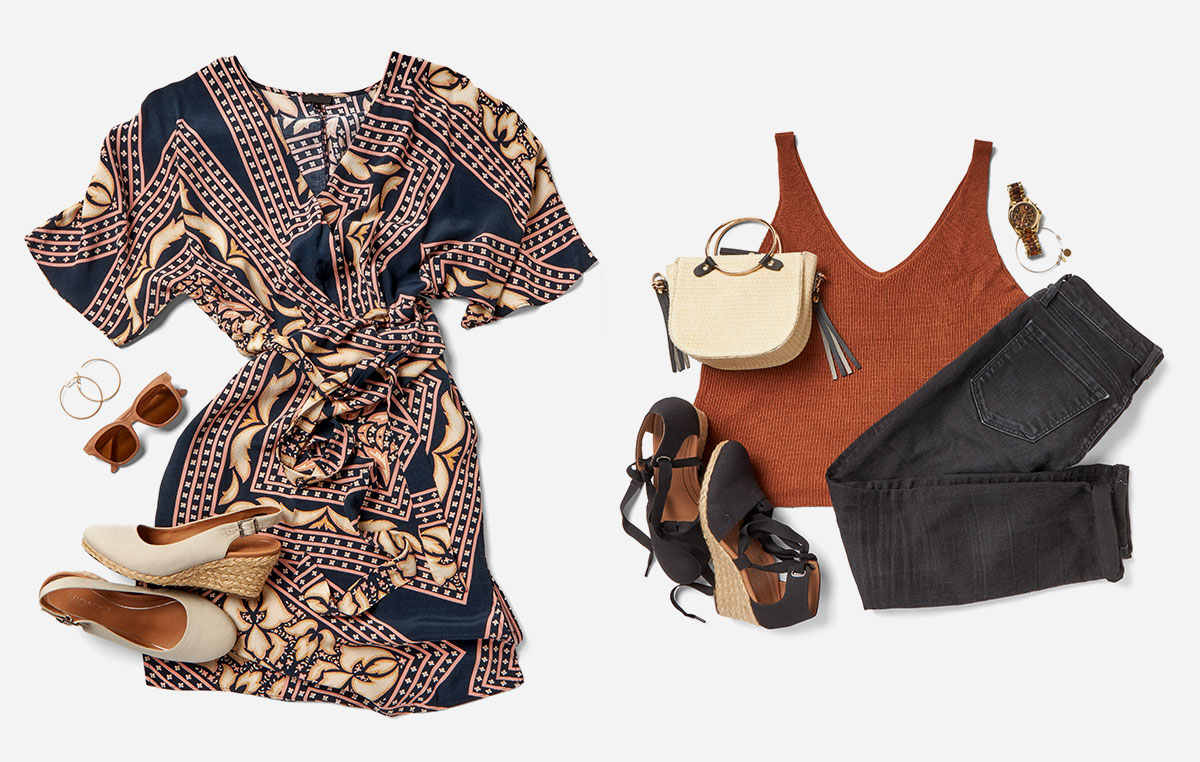 Weekend Tee Dress - Everlane | Miz Mooz - Hale


The intention of the Housedress is less about looking some way and more about feeling some way, a good way, and having a few more comfy tricks up your sleeve.